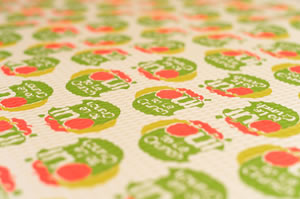 Environmental benefits:
Natural material
Recycled and recyclable
Less volume for transport and storage
No waste needing landfill
Financial benefits:
Potential cost saving
Saves storage and transport costs
Reduces packaging waste liabilities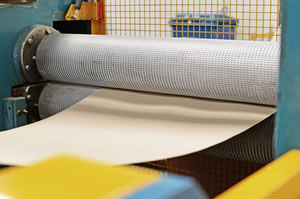 Customer benefits:
Customers ease of recycling
Improved appearance
"green" image
Can be used to carry printed promotional messages
In Britain, over 20 million tonnes of waste goes to landfill each year. Despite progress in recycling, much of the waste is packaging. The government, local authorities, campaigning groups and consumers are all enthusiastic to see less waste in packaging . Embossed paper is a great substitute for plastic bubble film in a number of applications. Using paper removes the need for oil based plastics. We source recycled paper, and when it's done its job, it can go straight into recycling.
Embossed paper is easy to transport, store and use. We estimate that in the space taken by 250 sheets of bubble film, you could stack 5,250 sheets of our mid-weight embossed paper protection sheets. You only need around a twentieth of the space for paper than for bubble.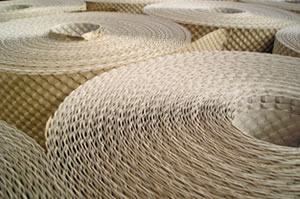 Embossed paper is used for a variety of protection applications – from apples, through ceramics to automotive components. You can use embossed paper for interleaving, wrapping and void-fill. Shock absorption and protection from abrasion are features. We are happy to discuss any aspect of your requirements and offer a cost effective solution.
Paper originates in trees. The forests where most of the timber used is sourced are sustainably managed. The trees are grown specifically for paper production and are replaced as they are felled and used.
Most of the paper we use originates from waste paper and board, which has been pulped and returned into new paper.
As a packaging material, paper is highly versatile. It is easy to recycle paper, and turn it into new material, ready for use again and again.
Why Embossed Paper for Protection?
Embossed paper offers: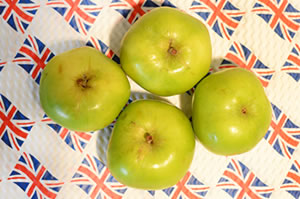 great protection to your goods in transit
the environmental benefits of using recycled materials which can be recycled easily when finished with
saving in storage space – very compact before use
economy – lower cost per sheet than equivalent plastic materials
reduced liabilities for packaging waste disposal
Financial benefits:
Potential cost saving
Saves storage and transport costs
Reduces packaging waste liabilities